Manchester Pride Minibus Hire for help with group travel
The Manchester Pride Minibus Hire is a service offered by Investravel
Manchester Pride is a registered charity, campaigning for equality and removal of discrimination. It champions lesbian, gay, bisexual and transgender (LGBT) rights. The charity stages the award-winning Manchester Pride Festival. Manchester pride festival is a huge event taking place over an entire weekend. Packing out the city centre, meaning finding a place to park will be hard, why not leave the car at home and leave the designated driving to us.
Manchester has a variety of suitable venues suitable for hosting family, business or social events. We can help with group travel for weddings, funerals, christenings and birthday celebrations. We can also help with group or single person travel for hen nights and stag parties.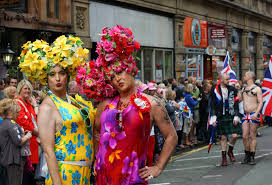 Airport transfers for taxi, minibus or coach at Manchester Pride Minibus Hire
We also offer an airport transfer service and can meet and greet your visitors for free. We have the latest flight monitoring devices and can track the arrival of your flight. If it is late, we can still wait for you, without extra charge. We can transport you to any destination in Manchester and beyond. Our vehicles are clean with comfortable seats. They will not break down on the day and are given a regular service.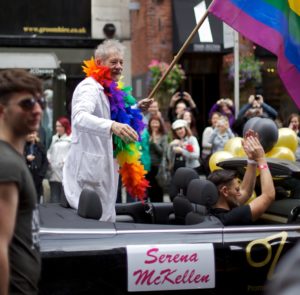 We can travel to any area at Manchester Pride Minibus Hire
Our Manchester vehicle hire service is a leader in the travel hire industry. We have experience of helping to organise parties from 2 people to 200 people. We can transport just one person to an event or to the hairdressers or shops. If you want to go out for a day trip, contact us and we can help with travel.  We can even help you to arrange a day or evening tour.
Our coaches are wheelchair accessible and there is plenty of room for luggage, pushchairs and prams.  We have a wide fleet of vehicles which include 8-14 seater minibuses and 16-75 seater coaches.
We are available 24 hours a day, 7 days a week.
Call us now! T: 0161 354 1064 or you can contact us online or by email at info@investravel.com.