Wilmslow Minibus Hire for high-quality service
Wilmslow minibus hire is a safe, reliable way to travel around Manchester, Cheshire and anywhere in Wilmslow.
When you have booked an event for a group of people, one of the worries on your planning list will almost certainly be about the travel arrangements. Wilmslow Minibus Hire is part of the high-quality service we offer at Investravel, and for which we are renowned.
We have nearly twenty years' experience helping business, organisations, families and social groups, with their group travel to any event. We can pick you up from any area and take you to a destination of your choice, anywhere in Wilmslow or the UK.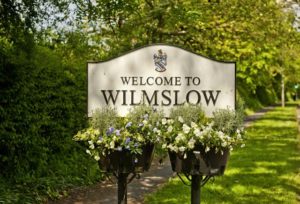 Wilmslow Minibus Hire can take you anywhere in the UK
Drivers are local and are familiar with the area. They also have the latest navigation systems and will arrive on time. Vehicles are clean and modern and have comfortable seats. They are well-maintained and will not break down on the day. Our larger coaches have toilet facilities, free Wi-fi and videos.
We have a wide fleet of vehicles which range from minibuses for 6-14 people and coaches for 16-70 people. We also offer 4 seater taxis and can help with airport transfers. With the latest flight monitoring devices, we can track the arrival of your plane and wait for you, at no extra cost.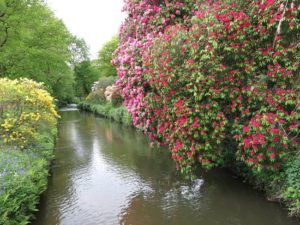 Wilmslow Minibus Hire offers the cheapest prices
We have helped thousands of families with special celebration anniversaries and parties. This may be for a 40th or a 70th birthday party, a wedding anniversary, christening, funeral or any other event. We can also help with travel for stag nights, hen parties and charity events. We can also help you to plan a day or evening trip or a visit to the shops, beauty salon or hairdressers
Things To See & Do in Wilmslow
Quarry Bank Mill
Visitors to this National Trust property can gain a fascinating insight into life at this pivotal time in history. The mill itself provides a unique experience. The machine floors attack all the senses, with the smell of oil, grease and cotton. The clattering sounds and sights of the working machines, still processing cotton, bring the history of the people and place alive.
As well as giving you a chance to explore the gardens, enjoy the quiet pleasure to be found in a stroll by the river, where beautiful flowers bloom along the path side.  For those wanting to go walking, the extensive woodland offers everything from a short amble to a longer hike.
You can book in advance or at very short notice. We are open 24 hours a day, 7 days a week.
Contact us now!  Get a free quote!
Telephone: 0161 354 1064
Or you can book online with our simple form.