Old Trafford Minibus Hire helps you enjoy the match!
Old Trafford Minibus Hire has you covered with our years of expertise and easy reliable service, with our drivers and office staff. All working to ensure you're having excellent service. Allowing you to get you to your events or Matches in and around the Old Trafford Area.
The to have experienced drivers who know everywhere. All you need to do is to book with us and they will take you there safely. So with Old Trafford Minibus Hire, you don't have to be the one worrying about the right paths and directions to your destination or venue, in and around the area. Old Trafford Minibus Hire has you covered.
No matter the number of people in your group we have minibuses that cover all sizes. From 8 seaters to our 24 and 33 mini-coaches.  We have vehicles in our fleet that will fit the needs of your journey.
At Old Trafford Minibus Hire we provide one of the best services available in the UK for group or single person travel.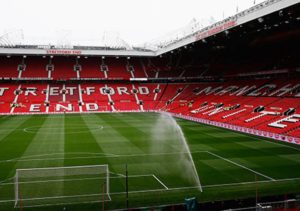 The best service for the cheapest prices at Old Trafford Minibus Hire
Drivers are polite and friendly and we have nearly 20 years' experience transporting people from any place or venue to any destination in the UK. We have a very wide fleet of vehicles for hire. These include 4 seater taxis, 6-14 seater minibuses and 16-70 seater coaches.
We believe our customer care is one of the highest standards in the industry, and we have an excellent record of meeting required safety levels. Football fans all over the UK travel to this famous ground. We can help make the journey a pleasure, not an ordeal.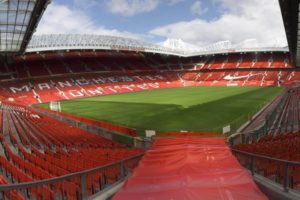 At Old Trafford Minibus Hire we supply a chauffeur too!
When you hire a minibus, coach or taxi, we supply you with your own private chauffeur at no extra cost. Minibus hire at Hire coach manchester means hiring a company policy of ensuring you enjoy your journey and feel happy and relaxed whilst travelling.
With many Football matches Taking place at the Old Trafford Stadium. It often gets filled with people pretty quickly avoid yourself the stress of public transport with the away fans.
So why not take a minibus to get to the stadium on time and early. We also do transfers to the grounds form local pubs. If you don't feel like walking half a mile after your pre-match drinks.
Seating is comfortable, clean and vehicles are valeted by professional companies. Vehicles are regularly checked and serviced by local mechanics and passed for safety.
Hotels in Old Trafford
Hotel football, OLD TRAFFORD, A 4-star football-themed hotel that looks out onto the stadium itself. With a bar, football-themed rooms and a
Minibus hire at Hire Coach Manchester also offers airport transfer by taxi, minibus or coach. We can transport one person or two hundred people. As part of our service, we can meet and greet guests for free.
If you have a family or social celebration, or business event and need help with your travel, contact Investravel.
We operate 24 hours a day, 7 days a week and we can even help plan a day or evening tour.
Booking is simple. You can go online, book in advance or at short notice, or just pick up the phone. Call us now! T: 0161 354 1064