Chorlton Minibus Hire offers you a great ride!
At Chorlton Minibus Hire we can help you with your transport needs to any location.
Chorlton is a great place in which to hold an event. It is a fascinating town, full of lively small businesses, social and family life.
The best service for the cheapest prices at Chorlton Minibus Hire
Investravel can help you organise group travel around this lovely area in Manchester and anywhere in the UK. We have over fifteen years' experience and offer a high standard, for which we are renowned all over the UK. We believe our customer care is one of the best in the travel industry.
When you hire a minibus, coach or taxi, we supply you with your private chauffeur at no extra cost. Chorlton minibus hire has a strong company policy of ensuring you enjoy your journey and feel at ease whilst travelling.
We also offer an efficient airport transfer by taxi, minibus or coach. We have the latest flight monitoring devices and can track the arrival of your flight.  You will not miss a transport connection, or meeting, because we can wait for you if your flight is late. We can offer a vehicle for any number of passengers from one person to two hundred people. We can also help to plan a day or evening tour by minibus or coach.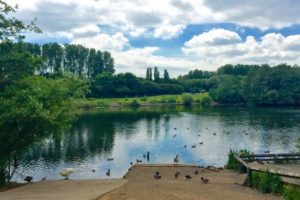 At Chorlton Minibus Hire vehicles are clean and seating is comfortable
We can transport you to any destination in the UK. If you have a family celebration, business exhibition or meeting or would like to arrange a simple trip to visit a friend, we can help. We can also help with transport for wedding parties, family and social events and much more. Transport for group or single person travel for stag nights and hen parties are also no problem.
Chorlton Water Park
As Manchester's earliest designated local nature reserve is one of the most popular spots. Set surrounding a central lake with wandering paths leading into woodlands and wildflower meadows, the 170-acre site boasts commonly spotted and northern marsh orchid in summer.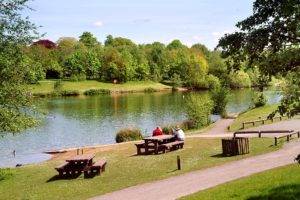 The park offers amazing views as well as water-sports including dinghy sailing, canoeing and windsurfing. Nearby Kenworthy Woods has a community orchard and poplar trails of more than 20 species.
We operate 24 hours a day, 7 days a week. You can book in advance or at short notice.
Booking is simple. You can go online,  or just pick up the phone. Call us now! T: 0161 354 1064
Chorlton Minibus Hire